RS庫存編號:

719-0863

製造零件編號:

A600LKITM

製造商:
查看所有Alarms
---
RS庫存編號:

719-0863

製造零件編號:

A600LKITM

製造商:
法例與合規
COO (Country of Origin):

GB
---
產品詳細資訊
Hoyles Pull Cord Disabled Person Alarm Kit
Introducing the mains powered Hoyle Pull Cord Disabled Person Alarm. This fantastic alarm system is a hugely important addition to anyone's home that requires additional peace of mind when immediate or emergency assistance could be required. This alarm system is able to generate an audible and visual alarm when the cord is pulled and features a battery operated standby system even when the mains power fails, making it a failsafe solution for anyone's home if they are vulnerable, disable or elderly, as well as giving reassurance for family members and caregivers.
Features and Benefits:
• The alarm unit is fully DDA and BS8300 compliant and is powered by mains and also has standby batteries included in case of loss of power, providing additional reassurance
• The unit also features four selectable warning tones along with audible and visual signalling when the alarm is activated with the ceiling pull cord
• Additionally, the system also has a controller with high power Piezo Sounder as well as an Overdoor Audible Visual Indication
• Included is a Pull Cord Instruction Label with Braille
• The reset button has an LED, Sounder and Braille instructions
• The unit has a relay output and optional call buttons for further flexible use
Applications:
A personal alarm is a device that can be activated in a variety of ways to set off a signal to alert a family member, caregiver or the emergency services that there may be a reason for distress and requirement for immediate assistance. Personal alarms can be portable alarms that are carried on your person as a necklace or on the wrist and can send a distress signal at the touch of a button, while others can be fitted in the home and can be activated by pulling a cord or pressing an alarm button to sound an audible warning or send a distress signal for immediate help. Some alarm units have the ability to also call emergency contacts, like carers or neighbours as well as sounding an alarm, which is especially useful. They are essential items to have for disabled individuals and elderly and vulnerable people to know they are safe in their own homes.
Is this unit easy to install?
The system is easy to set up and simple enough to be installed by someone that has some experience with installing electrical equipment or working with electrical wiring. It is not critical that an electrician installs this unit, however it is recommended if you have little to no experience in electrical wiring and installation.
Supplied with
1 x A600L mains powered Aidalarm controller
1 x S1600 Pull cord with re-assurance LED
1 x LAB35107 Pull Cord instruction label with braille
1 x S1708A Aidalarm Reset button with re-assurance LED, sounder and braille
1 x S1778A Aidalarm Overdoor light and sounder
6 x AA Standby batteries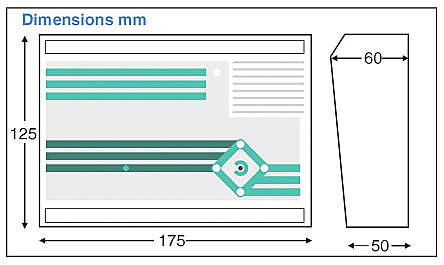 Aid and Assistance Alarms
---
規格
| | |
| --- | --- |
| Attribute | Value |
| Power Source | Mains |
| Components Included | AA Battery x 6, Alarm Controller, Overdoor Light & Sounder, Pull Cord with LED, Reset Button with LED |
| Supply Voltage | 240V |
| Alarm Type | Panic Button |
---