STMicroelectronics ULN2003A, 7-element NPN Darlington Transistor, 500 mA 50 V HFE:1000, 16-Pin PDIP
RS庫存編號:

168-6450

製造零件編號:

ULN2003A

製造商: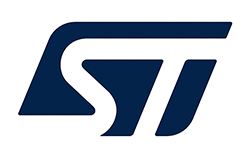 此圖片僅供參考,請參閲產品詳細資訊及規格
查看所有Darlington Pairs
---
5925 現貨庫存,可於3工作日發貨。
單位
Per unit
Per Tube*
25 - 100
HK$5.538
HK$138.45
125 +
HK$4.985
HK$124.625
* 參考價格
RS庫存編號:

168-6450

製造零件編號:

ULN2003A

製造商:
產品詳細資訊
Darlington Transistor Arrays, STMicroelectronics
Darlington transistor power drivers are high-voltage, high-current switch arrays containing multiple open-collector Darlington pairs and integral suppression diodes for inductive loads. The high current rating of each output is 500 mA or higher. The inputs are pinned opposite the outputs in the IC package to simplify the application board layout. The interface is standard logic level for TTL or CMOS.


Darlington Transistor Drivers
---
規格
| | |
| --- | --- |
| Attribute | Value |
| Transistor Type | NPN |
| Maximum Continuous Collector Current | 500 mA |
| Maximum Collector Emitter Voltage | 50 V |
| Package Type | PDIP |
| Mounting Type | Through Hole |
| Pin Count | 16 |
| Transistor Configuration | Common Emitter |
| Number of Elements per Chip | 7 |
| Minimum DC Current Gain | 1000 |
| Maximum Collector Emitter Saturation Voltage | 1.6 V |
| Length | 20mm |
| Maximum Operating Temperature | +85 °C |
| Width | 7.1mm |
| Dimensions | 20 x 7.1 x 5.1mm |
| Minimum Operating Temperature | -20 °C |
| Height | 5.1mm |