STMicroelectronics STCS1APHR SO Display Driver, 8 Pin, 2.7 → 5.5 V
RS庫存編號:

188-9391

製造零件編號:

STCS1APHR

製造商: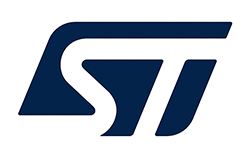 查看所有Display Drivers
---
RS庫存編號:

188-9391

製造零件編號:

STCS1APHR

製造商:
產品詳細資訊
The STCS1A is a BiCMOS constant current source designed to provide a precise constant current starting from a varying input voltage source. The main target is to replace discrete components solution for driving LEDs in low voltage applications such as 5 V, 12 V or 24 V giving benefits in terms of precision, integration and reliability.
The current is set with external resistor up to 1.5 A with a ± 10 % precision
a dedicated pin allows implementing PWM dimming. An external capacitor allows setting the slope for the current rise from tens of microseconds to tens of milliseconds allowing reduction of EMI.
An open-drain pin output provides information on load disconnection condition.
Slope control with external cap
LED disconnection diagnostic
Up to 40 V input voltage
Up to 1.5 A output current
Less than 0.5 V voltage overhead
Shutdown pin
PWM dimming pin
Applications
LED constant current supplying for varying input voltages
Low voltage lighting
Small appliances LED lighting
Car LED lights
---
規格
| | |
| --- | --- |
| Attribute | Value |
| Package Type | SO |
| Display Type | LED |
| Number of Pins | 8 |
| Supply Voltage | 2.7 → 5.5 V |
| Maximum Supply Current | 1.5A |
| Minimum Operating Temperature | -40°C |
| Mounting Type | Surface Mount |
| Maximum Operating Temperature | +150°C |
| Width | 4mm |
| Height | 1.55mm |
| Length | 5mm |