STMicroelectronics STLUX385ATR LED Driver IC
RS庫存編號:

791-7712P

製造零件編號:

STLUX385ATR

製造商: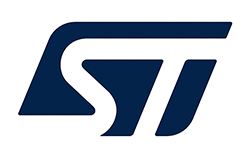 此圖片僅供參考,請參閲產品詳細資訊及規格
查看所有LED Driver ICs
---
500 現貨庫存,可於3工作日發貨。
單價 個 (以每卷裝提供) Quantities below 150 on continuous strip
RS庫存編號:

791-7712P

製造零件編號:

STLUX385ATR

製造商:
產品詳細資訊
Lighting ICs, Digital Power Control Drivers, STMicroelectronics
STLUX digital programmable controllers are optimised for lighting applications. The power control drivers can be configured with application-specific algorithms to enable high-performance lighting design for overall system efficiency.
The STMicroelectronics STLUX family of controller is a part of the digital device tailored for lighting and power conversion applications. It have been successfully integrated in a wide range of architectures and applications, starting from simple buck converter for driving multiple LED strings, boost for power factor corrections, half-bridge resonant converters for high power dimmable LED strings and up to full bridge controllers for HID lamp ballasts.
Up to 6 programmable PWM generators
Low power oscillator circuit for external crystal resonator or direct clock input
Single, coupled and two coupled operational modes
Less than 50 ns propagation time


LED Drivers, Lighting ICs, STMicroelectronics
---