STMicroelectronics STM32 Nucleo-64 MCU Development Board NUCLEO-F302R8
RS庫存編號:

811-2277

製造零件編號:

NUCLEO-F302R8

製造商: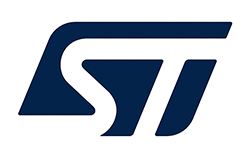 查看此類別
---
RS庫存編號:

811-2277

製造零件編號:

NUCLEO-F302R8

製造商:
產品詳細資訊
NUCLEO-F302R8 Nucleo-64 Development Board
STMicroelectronics Nucleo development board will work with the STM32 F3 series allowing you to build your own prototypes for embedded applications; it also comes supplied with the STM32F302R8T6 microcontroller on-board.
The STM32 Nucleo board (NUCLEO-F302R8) provides flexibility when evaluating and developing the 32-bit ARM Cortex™ M4 STM32F3 processor. The Nucleo board features Arduino™ connectivity support and has ST Morpho headers making it easy to use and will allow you access to the functionality of the Nucleo open development platform.
STM32 Nucleo development board with STM32F302R8T6 MCU, 64KB flash memory, TQFP64 package
STMicroelectronics Morpho extension headers and Arduino Uno Revision 3 connectivity
On board ST-LINK/V2-1 debugger/programmer with SWD connector
Selection mode switch: standalone function (ST-LINK/V2-1)
Power supplies: USB VBUS or external source (3.3V, 5V, 7-12V); Power management access point
Three LEDs: USB communication; user LED; power LED
Two Buttons: User and Reset
Interfaces supported on USB: Virtual Com port; Debug port; Mass storage
STM32 Software HAL library online
Integrated Development Environments (IDEs) support include IAR, Keil, GCC-based IDEs
System requirements: Windows PC (XP, Vista, 7, 8), USB type A to Mini-B USB cable such as
656-3939


STM32F3 Series 32-Bit ARM® Cortex®-M4 Microcontrollers, STMicroelectronics


The STM32 F3 series of mixed-signal MCUs with DSP and FPU instructions combines a 32-bit ARM Cortex-M4 core running at 72MHz with an advanced analogue peripheral set.


Fast comparators (50ns)
Programmable gain amplifiers (4 gain ranges)
12-Bit DACs
Fast 12-Bit ADCs (5 MSPS per channel with up to 18MSPS in interleaved mode)
16-Bit sigma-delta ADCs
Fast 144MHz motor control timers, timing resolution better 7ns
---
規格
| | |
| --- | --- |
| Attribute | Value |
| Classification | Development Board |
| Kit Name | STM32 Nucleo-64 |
| Technology | MCU |
| Device Core | ARM Cortex M4F |
| Processor Family Name | STM |
| Processor Part Number | STM32F302R8T6 |
| Processor Type | MCU |