STMicroelectronics Discovery MCU Development Kit STM32F072B-DISCO
RS庫存編號:

797-2104

製造零件編號:

STM32F072B-DISCO

製造商: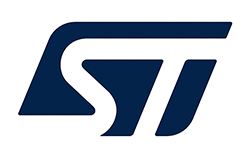 查看此類別
---
RS庫存編號:

797-2104

製造零件編號:

STM32F072B-DISCO

製造商:
產品詳細資訊
Discovery Kit for STM32F072RB Microcontroller
The STM32F072B-DISCO kit has a 32-bit ARM Cortex-M0 core STM32F072RB device fitted and is supplied with demo firmware (STSW-STM32139). This easy to use Discovery kit lets you evaluate the 32-bit STM32F0 series microcontroller and begin your application design.
Note
To start using the STM32F072 Discovery kit demonstration see source code and related documents that can be downloaded from www.st.com/stm32f0-discovery.


STM32F0 Series 32-Bit ARM® Cortex®-M0 Microcontrollers, STMicroelectronics


The STM32 F0 Series of the 32-bit Flash Microcontrollers (MCUs) is based on the ARM Cortex™-M0 core; a core specifically developed for embedded applications. STMicroelectronics's STM32 ARM Cortex™ M processor benefits from the Cortex-M0 architectural enhancements including digital signal processing, real-time performance, low voltage and low power. ST's ARM® STM32 F0 mainstream series delivers a 32-bit performance and is ideal for small projects or platform decisions with its easy to use functionality.
---
規格
| | |
| --- | --- |
| Attribute | Value |
| Classification | Development Kit |
| Kit Name | Discovery |
| Technology | MCU |
| Device Core | ARM Cortex M0 |
| Processor Family Name | STM |
| Processor Part Number | STM32F072RBT6 |
| Processor Type | MCU |